Monday, August 29th, 2016
When Buying "This Old House" – Inspections Matter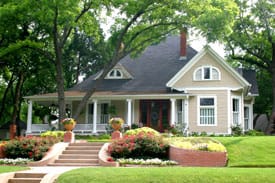 The Pros and Cons of Video Sewer Line Inspections
When facing a complex decision such as buying a home, who among us hasn't resorted to the age-old list of "pros/cons" to help sort out the best approach. During the process of choosing a home inspections, it makes good sense to walk through pros and cons of a video camera sewer line inspection.
What is a video sewer line inspection?
Cameras have come a long way in recent years. With video sewer line inspections, a trained plumber threads a lengthy fiber optic cable with a tiny camera and light deep into your home's main sewer line. While the camera winds through the drain line, the plumber looks for signs of pipe decay, poor joints and tree roots. A well-trained plumber will also review pipe's general condition, assessing any sludge accumulation. At the same time the video is in progress, you are able to watch progress on a computer monitor. Upon completion, the plumber provide an indication of the overall condition of the line and potential repair needs that may be needed.
Savvy home buyers recognize that such inspections are a good bargaining chip when negotiating a sale price on a used home.
Pros
• Provides a visual assessment of a pipe that can be buried four or more feet underground.
• Allows you to see if tree roots have invaded the sewer line (a common problem in older Cincinnati neighborhoods or new homes with Weeping Willow and Sycamore trees)
• Permits you to see the extent of the damage from invasive tree roots (e.g., can the roots be cleared by hydro-jetting or chemicals ($) or does the sewer line need to be excavated and replaced ($$$)
• Assists with identifying the age of the tile, based on the material of which the tile is made (clay tile, iron, or PVC). Once the age of the tile is know, the expected life expectancy of the tile can be determined.
• Pinpoints the location of trouble spots, eliminating unnecessary excavation/landscaping repair.
Cons
• The camera only picks up images inside of the pipe, external cracks will not be captured on the video.
• Pipes must be flushed and flowing before use, otherwise it can be a challenge to get a clear picture in murky water.
• Video cam scam artists are out there. A video of your sewer line is an asset (an a valuable tool in negotiating a home's final sale price), but beware of scammers trying to sell someone else's video re-run to you.
• Senior citizens are easy targets for unscrupulous 'handymen' attempting plumbing. Be suspicious of questions along the lines of "are you widowed?" and "Is your husband home?"
Call or Contact  the team at Allied Reddi-Rooter.  We always come highly recommended and have earned an A+ rating from the Better Business Bureau for our expert quality of service.