Monday, September 25th, 2017
Save a Buck – Winterize Your Plumbing Early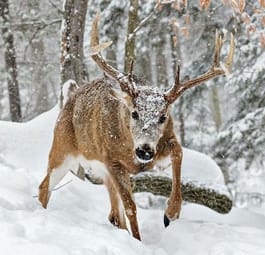 From toilets to pipes and drains, a little Fall preparation is crucial to successfully avoiding frozen pipes this winter.
It looks like another beauty of a weekend.  Seems like a good time to tackle a few plumbing winterization items.
Prevent frozen water pipes — minimize your risk with a few steps:
In cold rooms, open the under-sink cabinet doors to keep warmer air circulating around the water pipes.
In extremely low temperatures, open the spigot so that a trickle of water is constantly running (running water is less prone to freezing and busting your pipes).
Insulate interior water pipes that are near a cold exterior wall with foam pipe insulation.
Winterize exterior faucets.
Disconnect garden hoses and store them for the winter.
Locate the exterior faucet shut off valve and turn off the water before temperatures dip below freezing.
Once the water is shut off, open the outside spigot to drain any remaining water (close the spigot to prevent creepy-crawlies from getting inside the pipes).
Cover exterior faucets with a Styrofoam insulator.
Consider installing a frost-proof exterior faucet.
Perform sump pump maintenance
Fall is a good time of year to give your sump pump a quick maintenance check.
Locate the discharge hose and make sure it is free of debris so the water can flow freely away.
Remove any debris from the sump pit.
If you have a frozen sump pump, review this 5-minute YouTube video: https://youtu.be/Y0YMt2mAQUEor contact a reputable plumber for assistance.
Plumbing/bathrooms in unheated garages
Is your man-cave or she-shed unheated during the winter?  If it has a toilet, don't let it freeze and crack the porcelain.
Turn off the water valve to the unheated building.
Open the spigots and drain the faucets.
Drain the water from the toilet.
Leaving Ohio for a warmer climate? Winterize your water heater. 
There are excellent tutorials on the Internet that explain how to winterize your water heater.  Keep in mind that water heaters can operate under pressure; our recommendation is to
have a plumbing professional assist with water heater winterization and/or maintenance.
Water You Waiting For? If winterizing your plumbing to prevent pipe freeze ups is low on your to-do list, Allied Reddi-Rooter can assist.  Call Ray today for a free estimate: 513-396-5300 or Contact us. We always come highly recommended and have earned an A+ rating from the Better Business Bureau for our expert quality of service.