Friday, June 2nd, 2017
Q&A with Ray – Renters and plumbing issues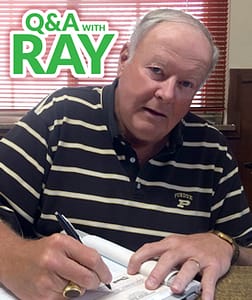 Call the landlord first!
Q: I live in an apartment building. My toilet has clogs constantly and I also have lot of trouble with my kitchen drain. This is a multi-family unit and I'm sure we have sewer issues that require repair. I've called several plumbers but none seem willing to help. I am really frustrated. What gives?
A: Here's the 411: As long as you are a tenant, finding tradespeople to do work at your residence will be a challenge. Reputable tradespeople, including plumbers, can only perform work with the permission of the property owner or management company. Typically, tenants are not authorized to hire anyone for even small repairs, so big repairs such as drain cleaning or unclogging main drain lines can quickly become a sanitation headache.
If you have reported your plumbing conditions to the landlord and your toilet/drain repairs are not made in a timely manner, you have some options:
· Keep records of your conversations with the landlord (documentation matters)
· Contact the local health department
· Put your rent in escrow until the repairs are made
· Find a new place to live
Generally speaking, as soon as a plumber learns that your address is an apartment building, they should advise that they can only proceed with the landlord's permission. Good luck with your sanitation situation.  Have your landlord or Apartment manager call today at (513) 396-5300, or Contact us to obtain a free quote on your plumbing project.   We always come highly recommended and have earned an A+ rating from the Better Business Bureau for our expert quality of service.