Tuesday, October 17th, 2023
Don't be surprised on move-in day. Get a sewer main inspection and cleaning before you buy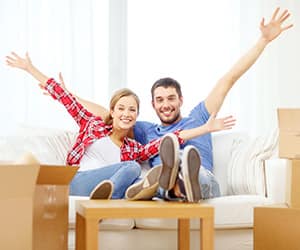 If you're in the process of buying a new home, don't simply rely on the standard home inspection to detect plumbing problems. It may alert you to a small leak in a faucet, or a bathtub that needs sealing. However, it won't get down to the important details. For that, you'll need a plumber. 
Enlisting the help of a knowledgeable, experienced Cincinnati plumbing company can give you peace of mind when it's finally time to close thanks to video inspections that can identify serious and costly problems. Without knowing what's lurking underground, you could be faced with a $7,500 plumbing repair. 
Sewer main inspections
Allied Reddi-Rooter offers sewer main inspections that are quick and cost-effective. Performed with a high-resolution underground camera that captures all problems, including blockages and cracks, the video results are available immediately. 
In fact, the video fully animates 100 percent of the sewer main to spot problems. And the video is stored on a USB thumb drive that you can share with the homeowners or with potential buyers, if you're investing in a sewer main inspection before you put your house on the market. 
Sewer main cleaning
Several things can cause a sewer main clog, including grease, dirt, or other types of debris. If a sewer main inspection shows a blockage, the first line of treatment is to remove it with a thorough cleaning. 
We guarantee that the entire width of your specific sewer main pipe will be augured out. This is important, as some plumbers use a smaller auger to open the flow temporarily. While this can help, it doesn't fully clean the sewer main.
The sewer main inspection and cleaning bundle
Allied Reddi-Rooter offers sewer main video inspections for $320. This flat fee covers everything you'll need to detect any issues, whether it's an obstruction or even a collapsed main. 
Sewer main cleaning costs $360.  If you bundle it with the video inspection, you can save $60. As for the peace of mind that comes with knowing you won't have to deal with a costly plumbing repair as soon as you move in? That's priceless. 
Ready to bundle and save on a sewer main inspection and cleaning? Check out our offer.  Give the team at Allied Reddi-Rooter a call or contact .  We always come highly recommended and have earned an A+ rating from the Better Business Bureau for our expert quality of service.