Monday, September 19th, 2016
Cincinnati Plumbers Tip: Laundry Drain Clogs Can Indicate Sewer Line Trouble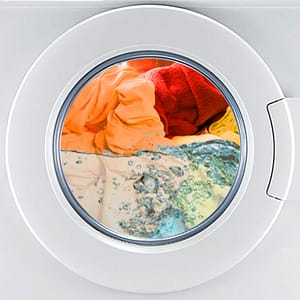 In recent plumbing conversations with close friends, I was surprised to learn that clogged laundry sink drains are a common problem. In 25 years of marriage and 4 kids, our most common clogs are toilets (TP clogs), bathroom (hair clogs), tub drains (hair clogs), and kitchen drains (food clogs in the garbage disposal). Our laundry sink drain has yet to become plugged. But since two sets of friends mentioned this as an issue, it seemed like a good blog topic. Upon digging into the topic, it seems clogged laundry drains can be an indication of a deeper drainage problem.
Below are a few tips for dealing with a clogged laundry sink:
• If you washing machine hose drains into your laundry sink, install a simple strainer to catch laundry lint that comes out in the wash.
• If you have a double sink with a clog on one side, you'll need two plungers. One to stop up the unplugged side while you plunge the clogged drain.
• On stubborn clogs, consider a snake (a.k.a. eel or drain cable). If possible, insert the snake at the through the drain clean out.
• If you don't have a clean out, consider installing one for simplifying the clearing of future clogs.
Tips: If the laundry sink fails to drain after using the snake, it's possible the connection to the main drain line may be damaged. Consult a professional, reputable plumber for further evaluation.
If other drains in the house, such as a sink, dishwasher, bathtub, toilet or shower are malfunctioning, investigate to see if there is pipe damage at the main sewer junction. A video camera investigation may be advisable to identify the root cause and determine if excavation may be needed.
Water You Waiting For? If you're having trouble with your laundry sink drain that the snake doesn't solve, consider a video camera inspection. Sometimes, the trouble is further down the line and buried underground in your main sewer line. Call, or Contact Ray today to discuss options and obtain a free quote. (513) 396-5300.  We always come highly recommended and have earned an A+ rating from the Better Business Bureau for our expert quality of service.