Saturday, July 2nd, 2016
Cincinnati Plumbers Answer Plumbing Questions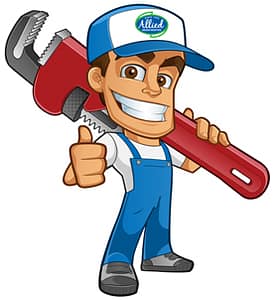 Coming off the usual weekend warrior household projects, plumbing issues are on our mind yet again. This weekend, we cleaned out the garage and sent two new P-traps and two sets of toilet tank replacement parts to the thrift store. We've stored these parts for years and no doubt, now that we've let them go our plumbing will break ASAP. On the bright side, the act of editing our household stuff generated conversations about our day-to-day plumbing needs. See Q&A below.
Q: What are the most important plumbing tools to keep at home?
A: The top three tools on our list are:
· A toilet "snake" or auger is at the top of the list. This is the hand-held cable tool used to break up clogs.
· A good plunger or two (Note: for sanitary purposes, keep two plungers: one for the toilet and a different one for the sink)
· A wet-dry shop vac, which is a good all-around tool to have wherever you live.
Q: How should I go about choosing a plumber?
A: If your need is not urgent (read: I'm planning an improvement, not staring at a clogged toilet or main drain line), do as much research as possible before making a decision:
· Look for a state-licensed plumber; in an ever-increasing regulatory environment, licensed plumbers are becoming harder to find and well worth the effort.
· Consult the Better Business Bureau or Angie's List to find out what others think about a plumbing company and how disputes are handled.
· Ask the plumber for references and call those previous clients to get their opinion of the plumber's work.
· Askfor a free estimate on the job at hand, ask if it's acceptable to supply your own parts, and if possible, speak with the owner of the plumbing company so you can get a feel for his work philosophy.
Q: What uses the most water in our home?
A: Surprisingly, toilets are the real water-wasters in any home or business; the shower/dishwasher/clothes washer…not so much. Tips:
· Keep your toilet in good repair because a constantly running/leaking toilet can really do a #2 on your water bill.
The team at Allied Reddi-Rooter is here to help you with all your plumbing needs (and yes, that includes overflowing toilets). Give us a call, or Contact us to schedule prompt, professional and friendly service.  We always come highly recommended and have earned an A+ rating from the Better Business Bureau for our expert quality of service.