Wednesday, December 8th, 2021
When a plumber takes you to the cleaners: Five ways plumbers try to upsell you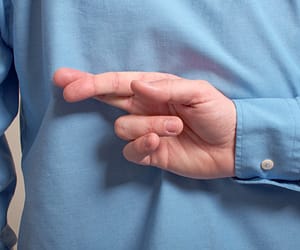 When a plumber comes to your home, it's usually to fix a specific plumbing issue, or for routine maintenance that you've scheduled well in advance. But what if everything doesn't go as expected and you're surprised with news that you need more plumbing repairs than you thought you did? 
When this happens it's important to know if the plumber is trying to make a few more bucks at your expense. It's called upselling, and it can happen when you hire a less-than-reputable plumbing company. 
Don't be fooled. Below are five of the most common ways plumbers try to upsell their customers, and how to avoid it happening to you. 
Unbelievably low prices
One of the most popular ways plumbing companies try to upsell customers is by offering extremely low prices for simple repairs like clearing drain lines – just so they can upsell you a very costly repair like a line replacement. 
Maintenance contracts
Never let a plumber talk you into signing a maintenance contract. These rarely turn out to be cost effective. Instead, ask the plumbing company to contact you when it's time to schedule your next maintenance appointment. 
Using undersized sewer machines
Sometimes a plumber will use an undersized sewer machine that has too small of a blade to adequately cut out tree roots. Since the plumber will be unable to get line open and flowing due to using wrong equipment, they will try to talk you into a camera inspection and line replacement since roots are still in the sewer line.
Recommending big ticket items
Anytime a plumber strongly suggests you need a new, expensive appliance like a water heater, washing machine or refrigerator, do your research and make sure it's absolutely necessary before moving forward. Replacing your water heater, for example, can set you back thousands of dollars. Often, it's more cost effective to simply repair the appliance that you already have. 
Or, recommending small ticket items
Don't be surprised if a plumber tries to sell you a showerhead, toilet seat, or a shiny new faucet, promising that it will save you money and otherwise enhance your quality of life. Instead of buying these from the plumber (who will inevitably have them in their truck), purchase them on your own from your local hardware store. 
How to avoid getting upsold
Do a little research
If a plumber tells you you're going to need a pricey, unexpected repair, do a little research before letting them do the job. Hop on Google and learn about the plumbing issue at hand and see what it generally costs to fix the problem. 
Get a second opinion
It's always free – and a good idea – to get a second opinion before spending your money on a costly repair. Give the team at Allied Reddi-Rooter a call if you're worried you're being upsold. We take care of our customers and never upsell. 
Use a reputable plumbing company
Better yet, choose a plumbing company with a great reputation like Allied Reddi-Rooter in the first place. We provide quick, cost-efficient, knowledgeable, and courteous service, always. And we never, ever upsell. 
Ready to schedule routine plumbing maintenance? Give the team at Allied Reddi-Rooter a call or contact  us. We'll make sure your home's plumbing is ready for the new year. And we promise to never upsell you. We always come highly recommended and have earned an A+ rating from the Better Business Bureau for our expert quality of service. You can follow us on Facebook, @Allied Reddi-Rooter for the latest tips or to ask us a question.