Monday, May 6th, 2019
Top restaurant plumbing repairs, and how to avoid them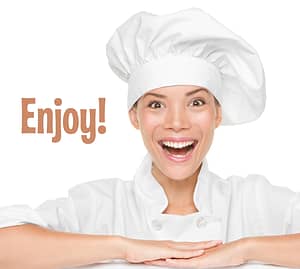 If you own and operate a restaurant, there's a very good chance you've had a plumbing problem. Restaurants endure a lot of wear-and-tear on plumbing — from the restrooms to the kitchen. 
Even if you haven't had a plumbing emergency, it's still critical to have your restaurant's plumbing routinely serviced. At Reddi-Rooter, our plumbers take care of plumbing needs at Cincinnati area restaurants almost every day, which is why we are Cincinnati's restaurant plumbing specialists. 
Below are the top three plumbing repairs we perform at restaurants, and some tips to avoid them. 
Sink repair 
It's one of the hardest working things at your restaurant (besides the employees, of course): the kitchen sink.  One of the biggest reasons kitchen sinks get clogged is from grease and oils that are flushed down the drain. In time, the grease and oil solidify on the sides of the pipes. Then, food particles and other debris cling to the oil. Eventually, this leads to clogs that need the attention of a professional plumber. 
Toilet Repair
The restaurant restrooms see a lot of visitors. Over time toilets and urinals endure wear-and-tear that can lead to various repairs. Additionally, toilets in restaurants can get clogged when customers flush too much tissue or items that are not to be flushed (like sanitary napkins) at all. On top of that, urine contains acids and minerals that can eat away at the toilet's surface and lead to cracking or breaking. 
Grease Trap Repair
When dishes get washed, grease and oils from the plates and utensils should travel through the pipes and end up in the grease trap. That trap needs to be cleaned regularly, but if it isn't, it can lead to major clogs in the kitchen's sink. In order to prevent this, you should have the grease trap cleaned by a plumber on a regular basis. 
Keep your restaurant plumbing working with these tips:
Watch for slow drains. When you see water draining slowly anywhere in your restaurant, take care of it immediately. That slow drain indicates a clog somewhere, and the chances of it becoming a bigger problem is great. Take slow drains seriously and call the plumber.   
Regularly clean the grease traps. Like we mentioned above, you'll need to get your restaurant's grease traps cleaned by a plumber routinely. Not only are grease traps essential to keep fats from reaching the sewer, but when fats get clogged in grease traps it can eventually clog the septic tank system, too. 
Look for leaks. If you detect leaks coming from your kitchen faucet fixtures or pipes, or if you see water on the floor near the base of toilets in your restaurant's restroom, it's time to call a plumber. Like with slow drains, try to enlist a professional as soon as the problem arises to avoid bigger issues in the future.  
Use filters. Drain filters are a very simple and easy way to avoid clogs in your kitchen's pipes. Purchase drain filters specifically designed for restaurant sinks to do the best job catching food and other debris.
While you may be able to do plumbing DIY at your home, you'll want to leave overseeing your restaurant's plumbing up to the professionals. Clogged drains or grease traps, leaks and plumbing issues in bathrooms can cause the kind of damage that takes away from your restaurant's success. 
We're Cincinnati's restaurant plumbing specialists. Give us a call to keep your restaurant's plumbing working it's best. Call or Contact the at Allied Reddi-Rooter, 513-396-5300.  We always come highly recommended and have earned an A+ rating from the Better Business Bureau for our expert quality of service.