Monday, May 22nd, 2017
Standing Water Problems? Pump It Up, Up, and Away!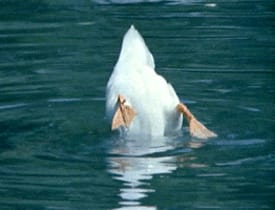 Standing water can be hard to get your arms around, especially when it's pooling in unwanted places. Window wells, low spots in the yard, basements (THANKS, spring rains!) and clogged laundry sinks are a few places that come to mind.
When it comes to moving (or removing) water, we are big believers in automation. That's where utility pumps (a.k.a. transfer pumps) come into the picture.
What does a utility pump/transfer pump do?
In the simplest terms, a utility pump transfers water from one place to another, without the need for buckets. Utility pumps are both useful and user-friendly.
How do I know which type of utility pump is needed?
There are several varieties available; the proper choice depends on the situation:
· Submersible pumps (can be submersed in water, suitable where the undesired water volume is large).
· Non-submersible pumps (for "around-the-house" water removal applications, such as flooded window wells, aquarium draining, and low-volume applications).
· Electric pumps (use standard household electricity)
· Battery-powered pumps (highly portable; short duration usage)
Fun Fact: Most utility pumps can be connected to a garden hose, giving you flexibility in directing the outbound water. If you have a rain barrel, a utility pump connected to the garden hose is an enjoyable approach to watering the garden.
Water you waiting for? The professionals at Allied Reddi-Rooter are highly skilled at moving bad water to a good place, quickly. Whether it's installing a sump pump in your basement, or offering insights on the advantages of a utility pump vs. a drainage tile, Ray's team is available to assist and advise. Call today for a no-cost consultation (513) 396-5300, or Contact us. We always come highly recommended and have earned an A+ rating from the Better Business Bureau for our expert quality of service