Friday, February 17th, 2017
Buyer Beware — Original PVC Pipes Can Be Trouble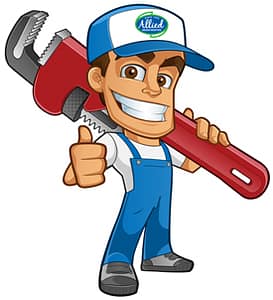 We have a 20-something friend who believes she's found the perfect starter home in an early 1980's neighborhood. The home seller is a "flipper" (red flag #1).
The home inspection revealed that all the plumbing low-grade PVC (red flag #2). The home inspector broke the sad news that all the piping must be brought up to current code in order to obtain homeowner's insurance (red flag #3). To re-pipe the entire house will cost at least $4000 over the $240,000 asking price (red flag #4).
Plumbing Matters – Inspect Before You Buy
When buying a home, inspections don't cost, they pay. In order to avoid costly purchase mistakes, it's a good idea to have the following inspections performed before making an offer on a home:
Plumbing — is it up to code and are the fixtures of good quality?
Wiring — is it up to code and suitable for your power needs?
Sewer lines — a video camera inspection can reveal underground damage, such a tree roots and cracked tiles
Additionally, always buy from a reputable seller. The popularity of 'Flip-or-Flop' TV shows has many DIY-ers in the home rehab business. Some do good work, others…no so much. Inexperienced home flippers may take shortcuts in order to achieve their profit margins.
Water You Waiting For? If you've found your dream home (or are thinking of selling your current home), purchase a whole-home inspection that addresses piping, drains, wiring, and foundation. The professionals at Allied Reddi-Rooter are available to assist with bringing your home plumbing up to code. A good inspection can prevent surprises for everyone involved. Call today – 513-396-5300, or Contact us. We always come highly recommended and have earned an A+ rating from the Better Business Bureau for our expert quality of service.