Saturday, July 23rd, 2016
A Tip-or-Two from Cincinnati Plumber, Charles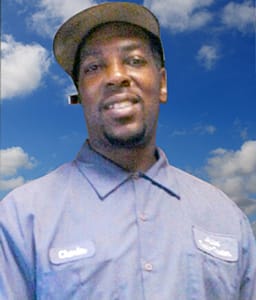 What Happens When a Garbage Disposal Dies?
Our late 1980's model garbage disposal finally bit the dust. It started fading away slowly — first the blades wouldn't rotate when the switch was turned on, but responded well to the broom-handle treatment. Then, the reset button kept needing to be "reset". We limped along for a couple of months until the disposal finally gave up the ghost about a month ago. We have a shiny new InSinkerator Pro Series ready to be installed, but we haven't gotten around to it yet. So what happens when the disposal dies?
• You forget that you don't have a disposal and rinse food down the drain anyway, Result: Clog.
• Everyone else forgets, too. Result: Clog.
• You spend a lot of time sticking your hand in the disposal drain picking food out of the drain. Result: You realize how distasteful it is to put your hand in the disposal.
Solution: Have the replacement disposal installed as quickly as possible.
Disposal Gaskets — A Breeding Ground for Germs
When the disposal is in good working order, remember to clean the gasket every week or two to prevent greasy build up and odors.
Here's how:
1) Remove the gasket (if possible).
2) Using an old toothbrush and a good de-greasing liquid dish soap or chemical cleaner, scrub the food debris and greasy buildup from the gasket. Make sure to reach all the gasket nooks and crannies.
3) Scrub the drain area around the gasket – there is a metal groove that also harbors germs.
4) When finished cleaning the gasket, place it back into position and rinse the sink area thoroughly with hot water.
Rusty Toilet Bowl? Iron-Out Works Wonders
If your water is prone to leaving iron stains around the drain or in the toilet bowl, try using a product called Iron-Out. It's a white powder that will remove iron stains from white clothes and toilet bowls.
Give the rusty bowl a pre-cleaning to remove the easy dirt, then add a generous amount of Iron-Out to the bowl (both above and below the water line) and let it sit for about 10 minutes. Before flushing, scrub the bowl again to remove the iron, then flush. Repeat as needed.
Water Deposits on Your Faucets?
Few things are more lovely than a sparkling, shiny kitchen or bathroom faucet. With a good chemical cleaner such as CLR or Lime-A-Way, faucets are a snap to make squeaky clean. If you prefer the natural approach, cider vinegar does a good job as well. Be aware that chemical cleaners are caustic — don't let them sit on sink porcelain for more than 1 or 2 minutes or it's possible the glaze will become damaged. Rinse with lots of cold water and polish with a dry cotton towel.
Tip: If your shower head shows signs of hard water deposits, soak it overnight in vinegar or for less time in a chemical cleaner. Either remove the head and place it in a baggie with the cleaning liquid or put the cleaner in a baggie and tie it onto the in-place shower head. When it's clear the deposits are taken care of, rinse well with cold water.
Water You Waiting For? If you prefer a new disposal, shower head, or faucet to the old one you may currently be using, call, or Contact Ray today for a free quote. Our highly trained professionals at Allied Reddi Rooter are on hand to assist with selection and installation. Coupons may apply; call today for a free phone estimate: 513-396-5300.  We always come highly recommended and have earned an A+ rating from the Better Business Bureau for our expert quality of service.