Saturday, February 6th, 2021
Seven easy bathroom updates that you can do in a weekend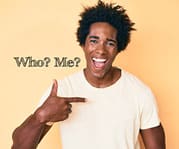 We're all staying home a lot more these days, but let's face it, you can only watch so many shows on Hulu and Netflix without getting bored, no matter how interesting they are. If you're tired of Seinfeld episodes and true crime documentaries and need something to do around the house to be proud of, why not take a weekend and make small updates to the bathroom? 
Not only can one of the smallest rooms in the house be transformed in a matter of days with little effort and elbow grease, but doing updates now may just get you looking forward to the warmer days ahead, when you can focus on getting out and enjoying yourself, knowing that the bathroom updates have already been done. 
Ready to get started? Take a look below at our top seven ways to update your bathroom in a weekend. These little changes can make a big difference!
1. Make it smart. Smart technology can really take your bathroom to the next level. Whether it's a faucet, mirror, or bathroom mat, nearly every accessory and appliance in your bathroom can utilize smart technology to make living a little easier. 
Take the Mateo smart bathroom mat for example. When you step on the mat, it can give you your weight, body-mass index, and even helpful tips to help you get healthier. The mat can be synched to your phone so you can keep track of its readings. 
There are plenty of smart mirrors out there, like the CareOS Poseidon that offers personalized skin care. Using facial recognition technology, this mirror can customize results for every individual and also features different lighting and a magnifying feature. 
Note that some smart bathroom accessories can be pricy. If you like having the latest and greatest technology but are on a budget, consider a smart showerhead or faucet. 
2. Get organized. Okay, we admit the next two ideas aren't very fun, but once you finish them, you'll feel great. The first is organizing the bathroom. Start by tossing out any old products like those half-used mini shampoo bottles you scored at the hotel. 
Then, install shelving for everyday bathroom items like towels. IKEA makes sturdy, affordable bathroom shelving, but you could also check out craft websites like etsy.com for one-of-a-kind shelving that makes a statement. 
3. Do a deep clean. We recommend deep cleaning your bathroom on a regular basis. Use a tried-and-true product like Ajax to clean soap scum from your bathtub and mop your floors by getting down to reach under radiators and behind the toilet and sink. 
Everything Old is New Again: Home Cleaning Edition 
4. Think tile. Bathrooms are often the most tiled part of the house – and for good reason. They're easy to clean, can remain free from harmful bacteria, and can last a lifetime. But they need a little TLC from time to time. 
If you're looking to update the bathroom, try painting the grout between the tiles. Choose a contrasting color from your tile to really make a statement and avoid white grout so it always looks clean. 
Another great weekend project is to retile (or tile for the first time) the wall behind the sink. The small area is a great place to start if you're new to tiling. To really make a statement, choose colorful Spanish tile, splurge on tile from Cincinnati's Rookwood Pottery, or search online for vintage, reclaimed tile.  
5. Give it light. Switching up your light fixtures is a great way to update your bathroom in no time. Install bathroom lights over your vanity, add wall sconces, or even a bathroom chandelier (yes, these are a thing). 
LED lights can help cut costs on your electric bill and four-way lights can create various moods to help enhance whatever you're doing in the bathroom – from soft light for the hot bath to bright light to floss that hard-to-reach last molar.  
6. Paint the walls. It's a new year, so why not paint your bathroom a new color? All it takes is a weekend to add a coat of paint (or two) to the bathroom walls. Additionally, painting the bathroom can create a cleaner space as well. Avoid flat or matte paint in this room, instead choose a gloss or a satin paint for easier cleaning. 
7. Replace the vanity or sink. This DIY project is completely doable in a weekend, but it's a bit more involved than most other projects on the list. Don't be intimidated, though, because replacing the vanity isn't as difficult as it may seem. Remember to measure your space before choosing the vanity, have tools on hand, and take advantage of tutorials on YouTube.  
As you update your bathroom, remember that the team at Allied-Reddi Rooter is only a phone call away. We can't help you paint the walls, but we can help keep your bathroom functioning it's very best.   We always come highly recommended and have earned an A+ rating from the Better Business Bureau for our expert quality of service.  You can follow us on Facebook, @Allied Reddi-Rooter for the latest tips or to ask us a question.